Silver bells, silver bells....more like, SILVER BOXFOX (oh, and gold, too!). Call it a Christmas miracle. In the spirit of the Holidays, our best-selling classic, the PAMPER is getting a makeover. Get it while it's still COLD (yeah, it's seasonal). 
Introducing our new new HOLIDAY PAMPER in Silver AND Gold. Because when it's a best seller, two is better than one. // 
'Tis the season for rest, relaxation, and recovery. Send them all of the elevated essentials they'll need for the ultimate pampering they deserve during the holidays.
LET'S BREAK IT DOWN //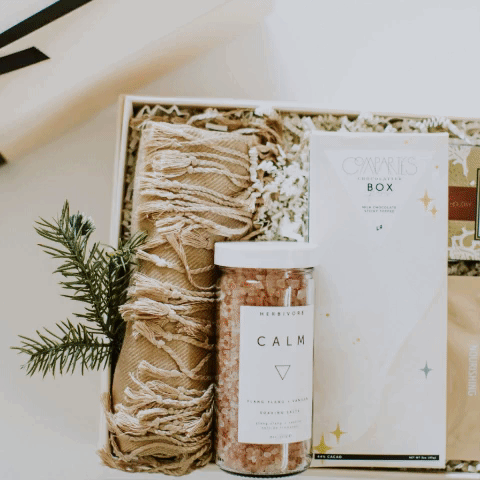 PAMPER HOLIDAY SILVER // $75.00
INCLUDES //

Compartes x BOXFOX // Sticky Toffee Bar
Herbivore // DETOX Bath Salts 
BOXFOX // Pashmina 
Voluspa // White Currants and Alpine Lace 
Lapcos // Milk Mask 
PAMPER HOLIDAY GOLD / $75.00
INCLUDES //

BOXFOX x Compartes // Sticky Toffee Bar 
Herbivore // Calm Bath Salts 
BOXFOX // Pashmina 
Voluspa // Gilt Pomander and Hinoki Candle 
Lapcos // Honey Mask
The best part of it all? You can order it NOW for Christmas and we'll hold it for the holiday. See our FAQs for more. What are you waiting for? Get to gifting today!