On this week's behind the brand, we stuck to our roots and turned inward. That's right, we're doing a full unBOXFOXing of our own brand, from our CEO and Co-founder, Chelsea's perspective. Whether it's our color palette to our boxings and unboxings, read on to dive deeper into the BOXFOX brand and why perfectly packaged is what we'll never stop striving for.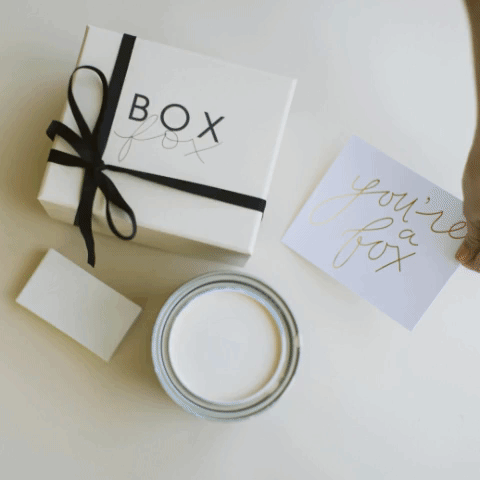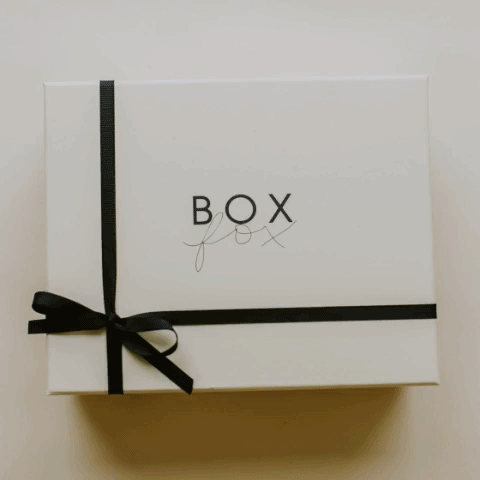 What is the most important thing you want the consumer to know about how BOXFOX packs their boxes?Attention to detail is something we stress at every level of what we do. Whether its teaching our new employees how the label goes on the box, what the best way to tape the shipper is, or why our tissue paper is matte and not shiny. This high standard involvement translates into the impeccability of each pack. Everything is thoughtful and thought through. We had to come up with a process and aesthetic of packing that had the brands we sell, the sender's objective, the recipient's experience, and our business's bottom line all in mind. Each product is securely packed to look great on its own and alongside the rest of the curation. We designed our boxes to be rigid vessels worthy of transporting beautiful goods and the best of intentions from foxes far and wide. The color palette is meant to convey a modern and accessible luxury that's neutral enough to represent any sender's motivation.   
What was the vision behind your color scheme and how did you come up with your logo?
We always loved a neutral palette but we committed to BOXFOX blush, black, and white because we wanted something gender neutral that could work for any relationship or corporate client.
Our logo design came from the fact that Jenni and I had a ton of other business ideas and we love the idea of a lowercase cursive "f".
What's your favorite thing about the unboxing experience?
That's an impossible question to answer because I love everything about it. The day we got shippers with our own logo on them was a huge moment because I realized in offices across America, there'd be BOXFOXes floating about! Google? BOXFOX! The Met? BOXFOX. We do have these stickers I designed for our shippers that say, "Keep out of the Sun (we're sensitive)" that make me laugh. Nobody makes me laugh quite like myself, I guess!
Why do you ship in luxe boxes versus cardboard mailers?
We grew up saving the boxes of our moms and grandmas, storing keepsakes, photos and letters on our shelves. We wanted a box that made the recipient feel important, that could either become a keepsake or be recycled responsibly.
What is BOXFOX blush?
BOXFOX blush is a creamy, tan nude that works for any reason or any season. It took months to perfect! It's perfectly centered in between blush, beige, apricot and tan.
Congratulations on almost four years of business! That's a huge milestone, where do you see your packaging headed in the next four years?
I'd love to experiment more with our packaging, exploring more eco-friendly options and creating limited edition runs for those among us that love to hoard good boxes (me!). We all have friends who save their Bottega Louie boxes, their Hermes boxes, their Laduree boxes, and we'd love to have fun, seasonal collaborations with creators.